Easily access your cargo with a cargo glide system, or gain additional hauling space with a bed extender. Conveniently carry your bicycles with one of our bike racks. Keep your pets in place with a pet barrier, or keep your cargo secure with a cargo bar. Whatever your organizational needs R&S can assist in finding a solution.
Open the tailgate and flip it out to gain up to 2 feet of enclosed cargo area. Flip it inside and close the tailgate to keep cargo contained in the truck bed.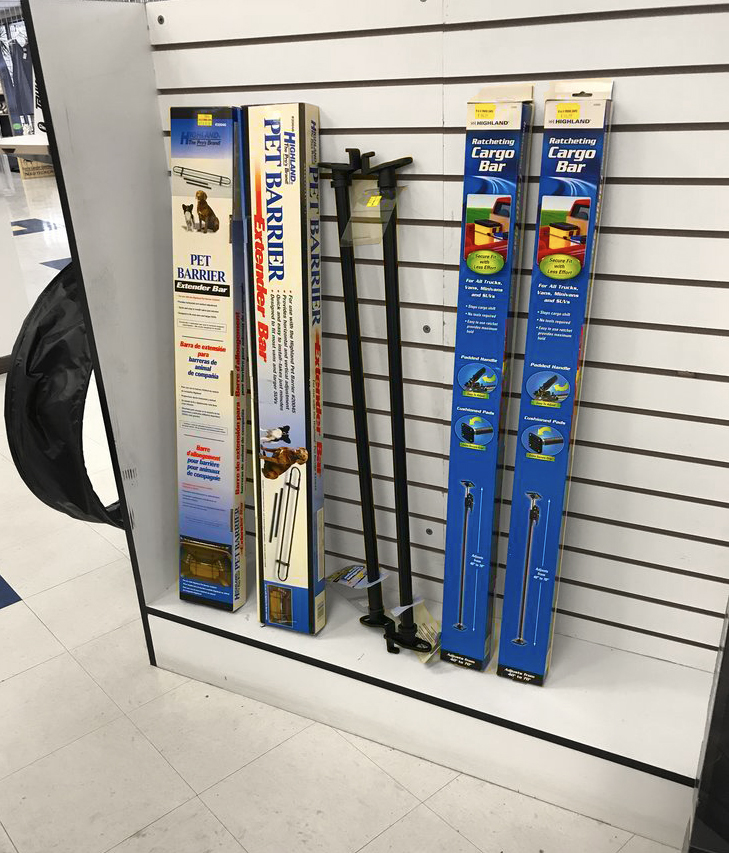 cargo bars \ pet barriers
Keep cargo secure with an adjustable cargo bar add additional storage with a net.
Safely contain pets with a pet barrier.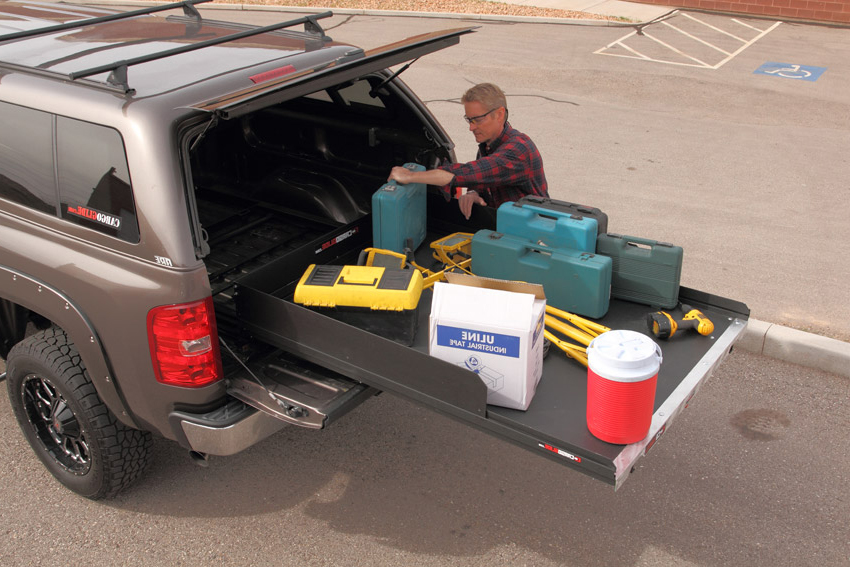 Slide out a CargoGlide to easily access cargo. Up to 100% extension and 2200 lbs payload.
Get quick access to organized cargo. Toolboxes and storage options available. 2000 lb system payload and 200 lb payload rating per drawer.
Bike racks, baskets, and other hitch accessories available. We can assist in your hitch accessory needs!
Organize your tools and equipment on shelves instead of the floor and separate the cargo area from the driver's compartment to protect against shifting loads.